MICASAS ON LINE, your digital concierge
We'll give you advice for your leisure time, how to meet your daily needs, spend your weekends, and enjoy indoor and outdoor activities.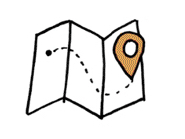 LOCAL GUIDE
Tips on what to see and what to do in the area, including at our partnered businesses.
EXCLUSIVE OFFERS
Special offers for products, services and vouchers that you can buy with a click from your room or around town.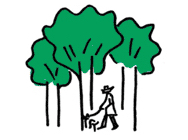 outdoor activities
You can reserve or purchase events, experiences, equipment and activities from our select partners.
Compila il modulo per ricevere informazioni
A Concierge that's available 24/7 in your apartment
A 10″ tablet will welcome you and give you advice and suggestions to help you satisfy your needs quickly, with the certainty of having select, trusted and quality partners at your disposal.
Want a last-minute drink or a bottle of good wine delivered to the apartment? Or do you have a whim to go to the movies or theater or an irresistible itch for a bit of shopping? Want to send a treat to a good friend? Or you want to book an outdoor weekend activity? Choose a gym to stay in shape? Or find the hottest nightclub in Milan?
Our mission is your experience. At Micasas, you will feel truly at home!
This concierge goes with you to guide you outdoors too
Micasas.online will become your everyday consultant, guiding you wherever you need. You can use it easily from your smart phone through our webapp.
Do you need a laundromat or a hairdresser? How about a massage or some pampering in a spa? Do you have a craving for gelato or want to sit down to the best pizza in Milan? You'll have the best experience consultant by your side for all your needs!
Selected services, just a click away