MICASAS
With our 30 years in hospitality, our mission is to always give our guests the highest level of efficiency and quality services.

OUR ACCOMMODATIONS
click the icon on the map to visit the accommodation that interests you
SPACES PERFECTLY EQUIPPED FOR WORK
Our hospitality philosophy is based on three key concepts: service, the perfect location for what you need and the dedication of the people who work for us.
remote working and rooms equipped for meetings and conferences, including open-air spaces
RELO SERVICES
professional relocation and immigration services to make moving easy

LIVE LIKE LOCALS
MICASAS ON LINE, your digital concierge
We'll give you advice for your leisure time, how to meet your daily needs, spend your weekends, and enjoy indoor and outdoor activities.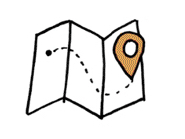 LOCAL GUIDE
Tips on what to see and what to do in the area, including at our partnered businesses.
EXCLUSIVE OFFERS
Special offers for products, services and vouchers that you can buy with a click from your room or around town.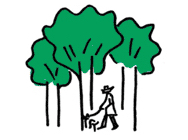 outdoor activities
You can reserve or purchase events, experiences, equipment and activities from our select partners.